Merry Christmas!
I'm not gonna be around much for the next few days. But I don't suppose a lot of you will be, either.
My Christmas gift to all of my fellow bloggers is......

Pictures! YAY!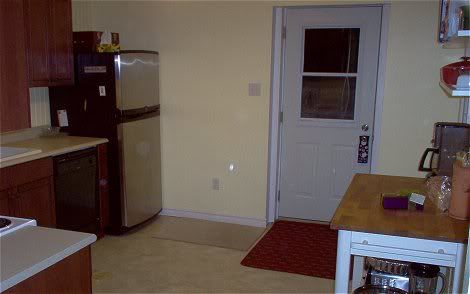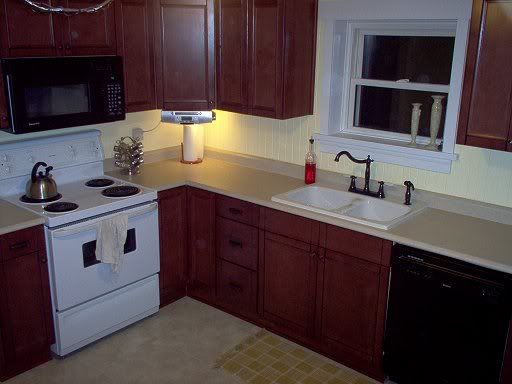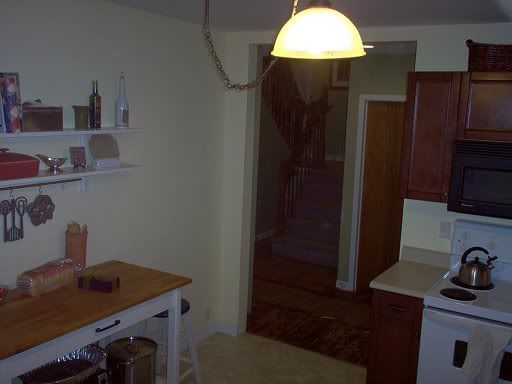 Of my new kitchen! We just finally finished up all the little things like baseboards and such, so now it's time to show it off.

Besides, it's clean right now. For company.
Ignore the unfinished hallway in the background. That's next summer's project.

So, I hope you're all relatively impressed. Considering it was like this once upon a time.
I hope ya'll have a safe and happy Christmas!