All's Well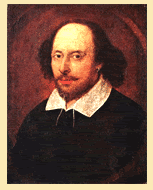 The web of our life is of a mingled yarn, good and ill together: our virtues would be proud, if our faults whipped them not; and our crimes would despair, if they were not cherished by our virtues.
~Shakespeare, All's Well That Ends Well, Act IV, Scene III

Ya'll know how much I love yarn. L.O.V.E it. I love the feel of it. I love the colors of it. Mostly, I love the possiblilities of it.

But right now.....I hate yarn.

You heard me. I HATE YARN! Hate. H.A.T.E.

Je déteste le fil. (as translated by www.babblefish.com)

Because of the damn tangles. You know what I mean. Tangles!

I've been sorting yarn all bloody weekend. Masses and masses of tangled yarns. My office was overflowing. Which doesn't normally bother me, as my office is my
'Monica Closet'
. But this was getting bad.

Lost children and pets, bad.

So, I sat around all weekend, untangling endless tangled balls of yarn. Some of it was my own fault, not storing it properly. Some was because I buy the cheap factory seconds sometimes, and it's not always as neat and tidy as the factory firsts. A LOT of it was because every single person in my family has given me bags and bags of their unwanted, partially used, or leftover yarn.

Don't get me wrong. I never turn down free yarn. But, really. They just stuff it all in a garbage bag. Sigh.
I even bought some new baskets to hold all of my sorted yarn. Not just any baskets. Eucalyptus scented baskets. What will they come up with next!?
But it's OK. I still love yarn. Or at least I will, once I can start making stuff with it again. I need to use some of it up. Hubby had a somewhat stunned look on his face when he realized just how much yarn I have.

Helloooo. Have we met, honey?

I think I will have a project blitz in February. To use up as much of this yarn as I can. I even signed up for the Bright and Breezy tote swap at
Crochetville
. My first swap, so be gentle, please. And I won't be buyig any more yarn until I use a LOT of this up. Any ideas? No. Really. I'm all poncho-ed out.
But, it will all be OK. That's what Shakespeare was saying. That tangled yarn is good, if only to make us appreciate our untangled yarn all the more.
That Willy was a smart guy. And possibly a bit of a yarn fondler, hmmm?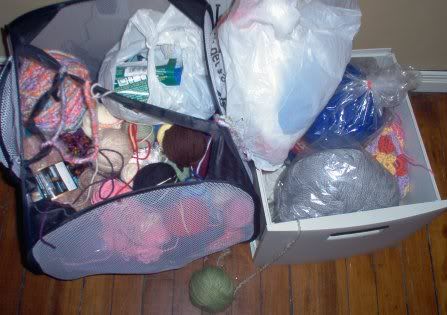 Yarn still left to sort.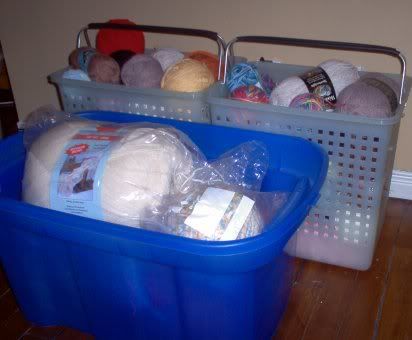 Yarn all tidied up.
P.S. Don't forget to check out my tenant's blog, Life According to Princess Grace!
P.P.S. CANADIANS! GO VOTE TODAY!