Crochet Chart ~ Maple Leaf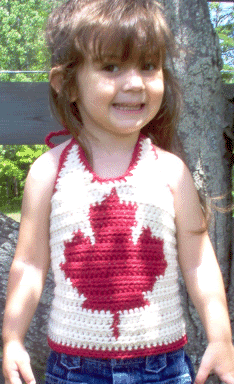 I had a bit of response to the crocheted maple leaf in yesterday's post. It was crocheted onto a halter top that was sold on Ebay last year. But, I still have the chart for it. In fact, I have many charts. I L.O.V.E. crocheting images. It's a bit daunting to some, but I have a little secret for you......it's really, really easy. Once you can master the yarn color change, you're good to go. Unfortunately, I'm not the best teacher. But there are a few links that may help at
Crochet Pattern Central
.
This graph is 30 by 30. In the halter top that I made, I used hdc (half double crochets), but you could also use sc or extended sc. If you use a dc, your image will be too long.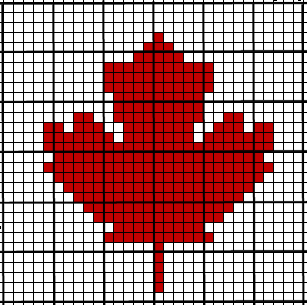 Please keep in mind that this is not a pattern. It is only a chart. To print it, right click your mouse on the image and choose "Print Picture".
I have a whole bunch of charts that will eventually all be posted. Keep watching!