Monday Morning Fever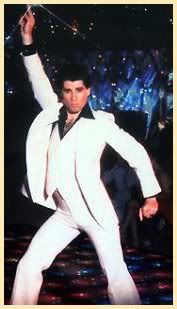 Anyone wanna buy a kid? Real cheap? I have inventory on two different models. They're only slightly sick. A bit feverish. But that works to your benefit, really. They don't run around as much when they are sick with the [flu? monkey pox? black plaque?]. They don't even talk back. This is an oppurtunity you don't want to miss out on! Act now before they feel better!
So, ya. They're sick. But I'm getting tons done this morning. I've already worked on my great granny square project, which I will hopefully be able to show off later tonight or tomorrow. I've had a full pot of coffee. Cleaned the kitchen. I've got bread rising. Homemade bread, people! And it's still just past 9 AM.
So....this is what it's like to not have kids. Why didn't anyone tell me?
All the singles out there make it sound like it's all about fun parties, and going to the movies, and buying clothes for yourself, and so on. Which is all great and things that I covet. But what about the productivity? Why wasn't I told about that?
And why are single people without kids not running the entire world by now? You have so much time! And OH the sleep you must be able to get.
But don't stop partying. Or going to movies. Because parents need something to be jelous of. It's all part of the balance of the universe. We need to look forward to a time when the kids are out of the house. Or else all hope is lost and we just give up.
In the meantime, I am just going to take advantage of a day of lethargy. I'll probably even post again later today. Exciting, yes?
For even more excitement, go visit my blog tenant, Mystickal Inscense, over there in the sidebar. Just click on the thumbnail picture.