My Lips are Sealed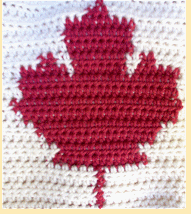 I am so excited, ya'll, I'm practically vibrating. But I can't talk about it. Because it's politics.
I LOVE politics. But I have a rule for my blog.

Rule #1: Don't EVER discuss politics on this here blog. It pisses people off.

Not that this blog is all about making everyone happy, or that I'm scared to say what I think (cuz I'm not). It's just that this is a crochet blog. I know. I talk about everything else, too. But politics are different. They piss people off.

Me included. But in a good way.

Anyway......for those of you outside the bubble, Canada is having a federal election in two weeks. It's a big one, too. Well, they all are, but this one is extra exciting. And I love it ALL. I love press releases and debates and lawn signs and TV attack ads.....I love it. Election day is like Christmas for me. Because I get to VOTE.

And election night.....oh, don't get me started. A bottle of wine, yelling at the TV, watching all the little zones and constituancies turn different colors. I always have a hangover on the morning after an election.

But, I won't discuss politics. It pisses people off.

So, I will talk crochet. Because wouldn't Canada be a much better place if we all just sat and crocheted a bit each day? I am crocheting a Valentine's day sweater. Not for me. It's a toddler size. Yes, I pretty much only crochet in toddler size. It works for me.
Speaking of which, the last sweater is now up for auction on Ebay, in case anyone is sooooo envious and they HAVE to have it for their own kid. CLICK HERE to see it. Or to bid. No pressure, though.
Ok, so. That's it. Sorry. I'm all about politics right now. But I won't discuss that here. So I don't piss you off.
But I take emails....