Quick Pic
I'm spending my evening trying to navigate the mysterious process of ordering photo prints online, to be later picked up at Walmart. Is there a reason they make this so difficult? I mean....it's Walmart.
So, since I would hate for ya'll to be as bored as I am, and since I have yet to show off my stunning photographic abilities, I present you with this: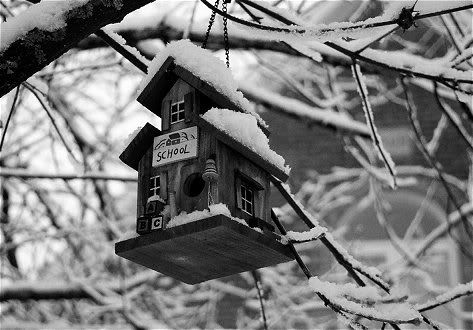 I took this on Christmas day, tramping about my yard through the snow, wearing my fleecey jammies and my snow boots from CanAYdian tire. It's a birdhouse hanging out in front of my house. Which is a schoolhouse. Just like the birdhouse is. Get the irony? No? Ok, nevermind. I'm befuddled by Walmart.
Wish me luck!