Sigh.
So. That's it, then. I'm the mother of a twelve year old. Sigh. Only one more year untill teenhood. Sigh.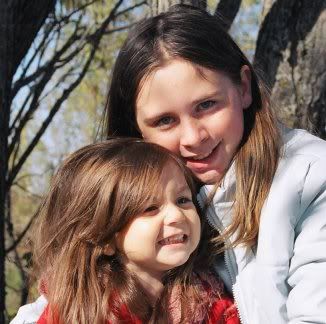 She's choosen Pizza Hut and apple crisp for her dinner tonight. Then we will be going to Grandma's tomorrow, for the full family party.
Sigh.
I may need a day or two to adjust to this.
In the meantime, check out my new tenant! Mystickal Incense Blog! The blog owner, Stephanie, has done a great job on a new layout and design. I love it! And, she's holding a Designing Woman Contest in which the winner can get one of her stunning blog designs! I'm serious! Go apply! It's easy!
Stephanie also has a recent peircing. Oh, THAT got your attention, did it? Well, I'm not telling you where it is. You'll have to visit her blog to find out.
While you are there, don't forget to go visit her online store. She carries all kinds of beautiful incense, candles, bath products, etc. The link is at the top of her blog in her intro paragraph.