Ta Da!
Just a quickie to show off my new purse (my OH so super secret granny square project)! It's really only remarkable in that it is a purse for ME. Also, that it has a matching wallet, which is great since I previously carried all of my bank and credit cards around in my back wallet. Also, that I don't own a sewing machine, so the lining was a PAIN to add in. But, a big must, since I would hate to lose articles from my new purse.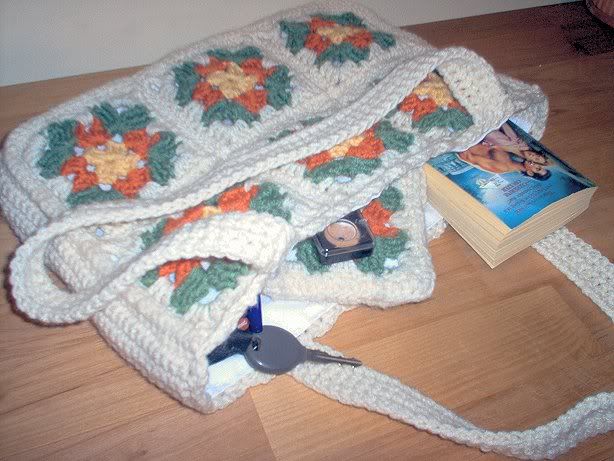 Click for the big pic
The square pattern is from
here
. I choose to use the square pattern and make my own purse design, though. The sqaures are just whip stitched together. The bottom and sides are single crochets. The handles are extended single crochets.
Now I just need to escape this house so I can try it out in the real world. My purse comes complete with New Year's resolution make-up, car keys for a quick getaway, and a cheesey cheesey romance novel. Shut up. They're a nice distraction.