Well, There Goes the Neighborhood!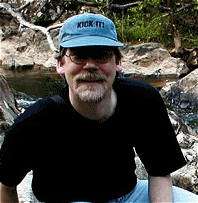 I have a tenant! Hi Utenzi!
Darn Blog Explosion. Like I needed something else to keep me busy. I decided to jump in and rent out my blog. I had a lot of great bids, but I HAD to pick Utenzi this time. Not only was he the one who drew my limited attention span to blogexplosion, but he was also the first memebr there to "battle my blog". And he won.
But, ya know, bygones and all that. Also, I already had Utenzi on my blogroll, so I can definately recommend his blog as a good read.
I find his posts to be very imformative and interesting, and also very commentable. And he's great for commenting back.
He also shows some beautiful photos that he has taken, obviously surpassing my stunning photographic abilities.
Go. Visit. Beacuse it's fun. And I said so.