Dilemma
Zeller's is having a Buy-One-Get-One yarn door crasher special tomorrow. On ALL the yarns. Two for one. As in one for free.
But will I be at Zeller's? No. I'll be at the dump.
The DUMP.
And I can't even complain about it, because I've been asking for it for a year.
(Not the trip to the dump. It's not THAT fun at the dump. At least not since I was seven.)
I've been nudging and hinting at hubby for the last year to get to work on my downstairs bathroom. And he is. Finally. But there is a LOT of dumpable materials coming out of the bathroom, before he can put the new stuff in. So we are off to the dump, first thing tomorrow.
Whoopdee-da-doo-da.
While everyone else buys my yarn.
Damn.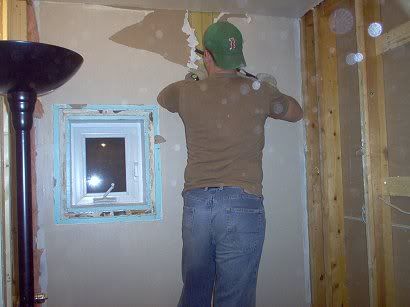 Sexy, isn't he? Back off ladies, he's all mine.