Crochet Chart ~ Little Monkey
This graph is designed for use with hdc(half double crochets), but you could also use sc or extended sc. If you use a dc, your image will be too long. The nose, mouth and eyes are embroidered on at the end.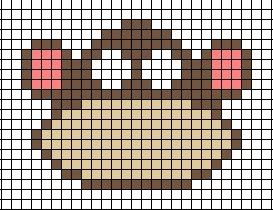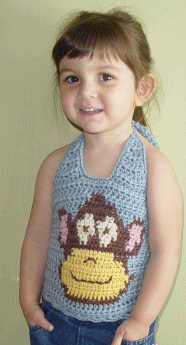 Please keep in mind that this is not a pattern. It is only a chart. For information on how to crochet images with a chart, visit www.crochetpatterncentral.com for tutorials. To print this chart, right click your mouse on the image and choose "Print Picture". This chart can be used to make products for sale or distribution, but do not reproduce the chart itself anywhere else for distribution (print or internet).