Not So Pretty Friend of a Friend Friday
Apparently, my dad (who is visiting) is also a photoshop learner/nutcase. And apparently, he has learned how to use the liquefy tool on his photoshop. And apparently, he thinks it's hillARious to take photos of people and make them look like they were too ugly to live in the land of really,really ugly mutants.

And APPARENTLY, I think it's even funnier to make HIM look that way.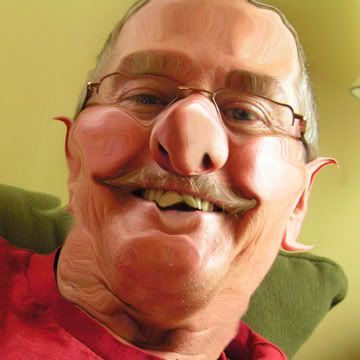 Apparently.
If you can't handle looking at a mug like that, go visit this week's friends of friends:
A Little Crochet
Fabulosity
Honestyrain
And if you see a renter in the sidebar, go see them, too.