Friend of a Friend Friday :The Lurkers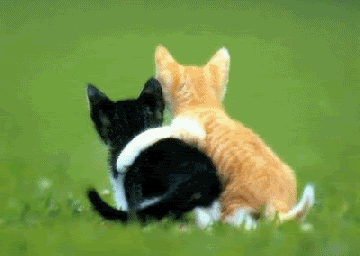 I've noticed a lot of new faces on my comments lately. And that's GREAT! Welcome! I'm so glad to see ya'll here and to find new and fun blogs to read. It makes me wonder just how many lurkers are out there. Twelve? A Billion? Who knows?
So, for today's Friend of a Friend Friday, I'd like some of my lurkers, who have never posted before, to come forward. Just say hey. Because ya'll found my site somehow, and likely it was through a link from someone else. Just like I get all of my friend of a friend links.
Come on. Don't be shy. I know, I'm not the best advocate for de-lurking. I'm a lurker through and through. But don't use me as an example. If I went and jumped off the CN Tower, would ya'll jump too?
(What? I'm in Canada. The CN Tower is closer. I'm not going all the way to San Francisco to jump off the Golden Gate Bridge. Although, I have driven over it. Or rather, I've been in a car that has driven over it. Twice, actually. And I was sleeping both times. That kinda cheesed me off, since I almost NEVER sleep on a road trip, and I am all about seeing the cool sights. What the hell was I talking about again????)
So. Anyway. Ahem. Lurkers.....come forth. Promote yourselves. I dare you.
Everyone else, go visit the recently de-lurked.
Oh, and go visit my tenant, too. Thumbnail in the sidebar. Click it.