The Shawligan Revised (testers needed)
I've been tweaking the Shawligan pattern a bit. I like it better now. The differences are slight, but they do affect the outcome.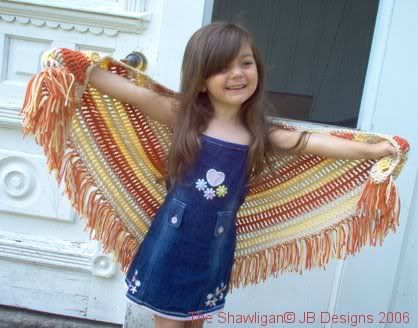 I'm looking for three testers for the size 3-5 Shawligan. If you are interested, email me at coffeecrochet@hotmail.com .
UPDATE***** I have my three testers (I chose them on a first come, first serve basis). Thanks for anyone else who emailed. If one of the first three cannot complete the project, I may still contact you.