The Walmart Rant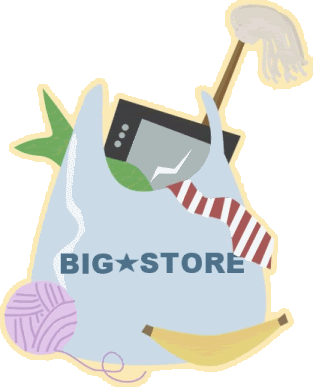 ~Why do they have at least eight thousand carts, and only ten baskets for the shoppers to utilize? We don't all go there to buy large items, like dressers and patio sets. Sometimes we just want some yarn, or a can of coffee, or maybe some Robax. Little things. Not big. And we don't always have kids with us, that need to be secured in the little rolling cages. As soon as the store gets even slightly busy, it turns into bumper carts. Wouldn't it make sense to have more baskets, so people could use them instead of blocking all of the aisles? Or is that the evil plan? To trap us all inside the Walmart. Do you think they hire those obnoxious people that park their carts right in the path of traffic while browsing through the 'Buy any 10 DVDs for $2.00' bin?
~I'm positive the Walmart training manual for cashiers has an entire chapter on how to handle credit cards in which the signature has worn off. Because as long as the signature is on the card, they barely look at it. Or you, for that matter. You could be anyone. The card could say Paris Hilton on it, and they wouldn't even notice. But, Heaven forbid your card's little signature stripe on the back is missing. In that case, according to the manual, they must make an 'Oh!' noise, and then request your driver's license or something else with a signature on it. But not in a polite way. That would be against store policy. They must treat you as if you just rolled some old lady out in front of the store for her credit card and bag of cat litter. After producing said drivers license, they will look at the license, then at you, then at the license, then you, then the license, then the signature on the license, then you, then the signature on the slip you just signed in front of them, then the photo on the license again. When this process has been repeated enough times that everyone in line behind you thinks you have just robbed a bank and the cashier is just stalling until the cops get there, she will then say 'Oooookay', making sure to have a disdainful and suspicious look on her face. Because I really stole a credit card so I could buy eight dollars worth of Red Heart yarn.
~The menswear department has an awful lot of PINK clothing in it lately. Did I miss something? When did the boys start wearing pink? And why would they? I know it's very sexist of me, but men should not wear pink. It's wrong. It's unmanly, and it's wrong. Hello....the eighties called. They want their Don Johnson wannabe fashions back. So they can lock them up and KEEP them in the eighties.
~The pet fish department should be renamed 'Where Fish Go to Die.' I'm just saying. Ick.
~I can buy darn near everything at Walmart. Lawnmowers, laminate floors, big screen TVs, giant jars of dill pickles, fake fruit, bows and arrows, fishnet stockings, etc, etc, etc. Can I find the color of yarn I want, though? Ever? Just once? No. Apparently not.