Gummy Rant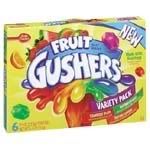 So, last week, I sent some of those gummy fruit snacks to school with Little Brat. She also had an apple, some whole wheat bread, some cheese, a juice box and some sliced ham. Healthy, right?
Ya. I thought so. But apparently not. The fruit snacks were sent home. And LB was told that 'junk food' was not allowed.
What??? What the hell? I didn't send her with a s'more dipped in sugar rolled in icing. This is a FRUIT snack. Made with real fruit juice. Low in fat.
Ya, I could switch it out for cucumber slices or something else she won't eat. Because she didn't eat her apple. So wouldn't it have made sense to just let her eat the fruit snack gummies? The ones made with FRUIT. And I know what she will and won't eat. And I would rather she actually eat something. I don't care if t here is a bit of sugar. There's like, what, 5 to a package?
And who the hell are these teachers, treating me like a bad mother because I dared to send 'junk food' to school with my daughter? Since when do THEY get to choose her lunch? Do they want to PAY for her lunch, too? How 'bout they come to my house and make it for her in the morning, too.
I've abided by all of their no peanut rules. Even though I'm waiting for the day that the peanut police tell us we can't even have them in our own homes. But I saw no gummy rules. Nope. Not one sign or poster or notice sent home.
Junk food. A chili dog is junk food. A Big Mac. Chocolate bars. Packages of sugar. Not GUMMY FRUIT SNACKS.
And even if they are....she's MY KID. You're in charge of her little brat brain. I get to decide what she eats. ME. MY KID.
End Rant. For now.