De-Lurking Red Friday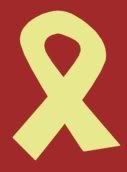 The Tim Horton's breakfast sandwich on a biscuit was good. Surprisingly good, considering the service at all of the Timmie's around here makes me want to pull my hair out, throw the loose change from the send-a-kid-to-camp-even-though-I-ALWAYS-wanted-to-go-to-camp-so-why-isn't-there-a-grown-up-Tim-Hortons-camp-where-we-can-sit-around-all-day-and-drink-coffee-and-play-on-the-computer charity box at the cashier, then hop over the counter and start showing those stupid twits how to make a GOSH DARN chicken salad sandwich and bagel without taking a full twenty minutes.
But I digress.
Did ya'll notice anything different? Like the red? That's because it's Red Friday, to support the troops. So wear red. Do it.
And did ya'll notice the lack of Friend of a Friend Friday? Actually, no, don't answer that. If you say 'Yes, I DID notice. Huh, how 'bout that,' then I may feel so guilty that I can't sleep for weeks, and you wouldn't want that. But, if you said 'Why, you know, I never even noticed that,' then I will realize (finally) that all of this babbling and rambling is read by many, but loved by only a few stalkers (love you, stalkers!).
And, since I m SOOOO busy with my high stress dollar store job (seriously, people, it's ALL a dollar. Stop asking me the price), I have decided to switch things up a bit. My favorite ever Friend of a Friend Friday was when all of my lurkers were asked to say Hi. And they DID. By the BOATLOAD. It was great!
So, let's do that this Friday. Lurkers, silent stalkers, bad typers, whatever. If I haven't heard from you before, say hi! I LOVE finding new blogs. Especially ones that have owners smart enough to visit little old me.
All you old-bees can say Hi, too. There's enough love in me to go around. And if you don't want to see me, and are a little scared at the 'enough love to go around' comment, then go see my new tenant, instead (thumbnail on the sidebar).