Pictures!
I don't have time to entertain ya'll today. I have a JOB, ya know. And, unlike some of you, my job does not involve a computer with internet access. Although we do sell blank cds for a dollar. And mousepads. For a dollar. But that's it. And I have things to do BEFORE work, people. I have to make myself pretty so I can get out of the house before Little Brat's school calls me to pick her up for having a little cough. Big deal. She probably got it from those kids anyway. So they're immune, right? No guilt here. So, I need to flee. To Tim Horton's. To try the new sausage and egg breakfast sandwich on a biscuit. I know, that doesn't sound all that exciting to my American readers, but there is something you may not know. Canada doesn't do biscuits. Really. No biscuits at KFC. No biscuits at McDonalds. No biscuits anywhere. Except maybe Denny's. And a box of Bisquick if you want to make them yourself. Canada doesn't do sausage gravy, either, but that's a whole other issue.

So, since I am FAR too busy to be entertaining, I will throw some photos at you. Duck.

This is how pretty my house is in the fall. Although, it would be prettier if it wasn't raining. And my chimney wasn't in need of repair. Whatever.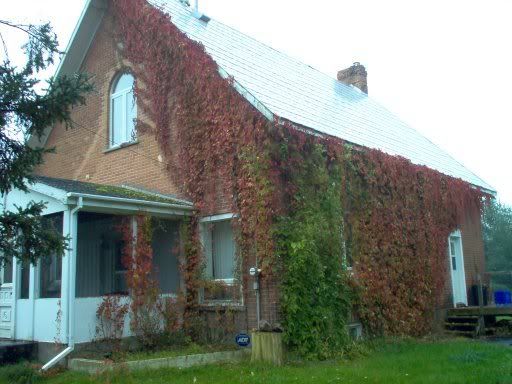 And this is my proof that I HAVE been crocheting. See? Right there. Proof. You'll find out what it is soon. Hopefully.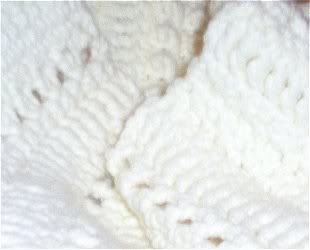 And here is One-Eyed Bob. I don't think he's actually one-eyed. But he likes it when we call him that.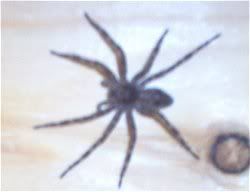 And here is proof that One-Eyed Bob is a HUGE HAIRY BEAST. See. It's not just paranoia. See. It's also proof that I do actually have a husband. Or somebody's husband, anyway.