NaBloPoMo Post 4 ~ Don't Hassle the Hoff
There has been a STUNNING turn of events in the matter of my family photos. I have discovered an amazing fact that I don't think any of us were aware of.

The same year that we went to Disneyland, we also, of course, hit Universal Studios. I love it there. Except the Jaws, bit. That scared the poop out of me. And when I took Big Brat there a billion years later, it scared the poop out of her, too.

What WAS fun was all the little displays that people could pose in front of for photos. Like me and my sisters with KITT, the car from Knight Rider.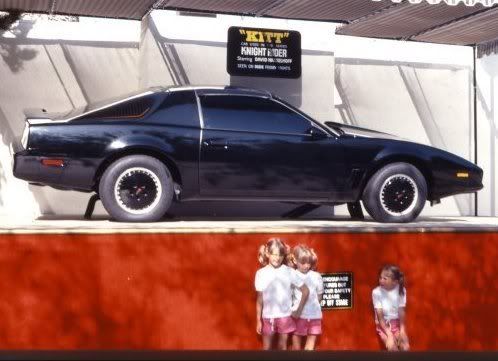 I'm obviously a little pooped out, and mysisters appear to be annoyed by that.
And a bit later,we were in a jail and bending the bars to escape...... Boy are WE strong, eh?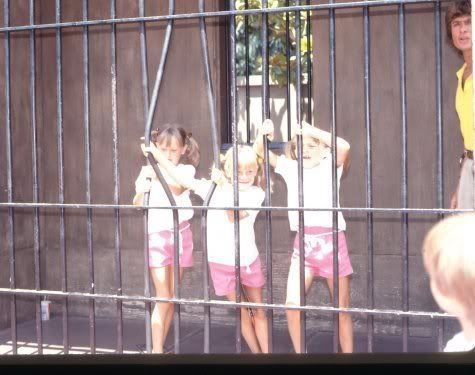 But WAIT!

Who is that IN the jail with us???? The right hand side?

That's not David Hasselhoff, in all of his 80's hair glory, is it????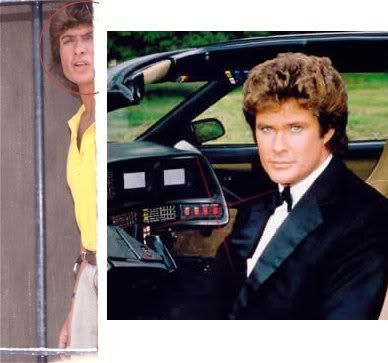 This just may alter the course of my life. I have to call my sisters.